Tory MPs want S4C Authority heads to roll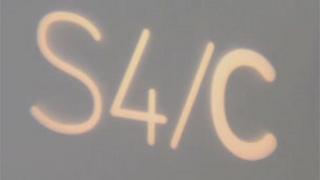 Welsh Conservative MPs say the entire S4C authority, with the exception of its chairman, should stand down.
The Tory politicians say they believe that members of the governing body are "part of the problem".
The Welsh Affairs Select Committee of MPs is examining the channel after the loss of its chief executive and the decision to part-fund the broadcaster from the BBC licence fee.
BBC Wales has contacted two authority members, who both declined to comment.
Aberconwy MP Guto Bebb told BBC Wales: "Some members of the S4C Authority are more concerned with scoring political points against the coalition government than trying to move S4C forward to a secure future.
"We've come to the conclusion as a group of MPs especially after yesterday's evidence to the Welsh Affairs Select Committee that the S4C authority are part of the problem rather than part of the solution."
The channel's chief executive, Iona Jones, quit her post in July after what has been speculated to be a split over funding negotiations.
S4C's director of commissioning, Rhian Gibson, also stood down this autumn.
Last month UK Culture Minister Jeremy Hunt revealed that the BBC is to take over part-funding for the Welsh-language channel from 2013.
Giving evidence to Welsh MPs on Tuesday, the executive chairman of the independent television company Tinopolis, Ron Jones, said S4C had thought of itself as a "big and important organisation" and should think more like a "small organisation once again".
Former BBC Wales controller Geraint Talfan Davies told the inquiry that he believed the details of the deal to fund the channel from BBC funds "sounded cumbersome and expensive".
He told MPs that the arrangements being suggested by the Department for Culture, Media and Sport, were "not a workable structure".
The S4C Authority, under the chairmanship of John Walter Jones, took effective control of the channel after its chief executive quit.
'Lost faith'
It is currently advertising for candidates to replace Ms Jones.
But speaking on Wednesday, Mr Bebb added: "The S4C Authority have failed regularly over a number of years.
"The authority that says it's protecting S4C and its positive economic impact, especially in north west Wales, is the very same authority that did nothing when S4C were making decisions that led to job losses in the area."
"It's obvious to me that the industry has lost faith in the authority and that politicians have long lost faith in the authority."