Firefighters tackle spate of car accidents on A465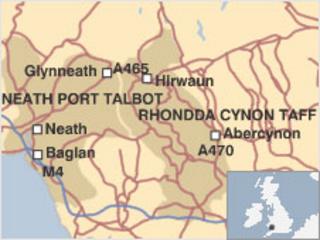 Firefighters dealt with a spate of accidents on the A465 Heads of the Valleys road between Hirwaun and Glynneath on Thursday night.
Emergency services were called to an accident involving two cars at 1840 GMT.
A man was cut from his car and taken to hospital by ambulance.
A second accident saw a man also taken to hospital for treatment. A third accident was minor and dealt with by police.