David Hagendyk to be Welsh Labour general secretary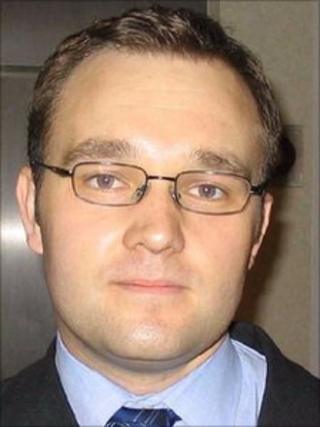 Welsh Labour has appointed its former head of policy as its new general secretary.
David Hagendyk takes up the post in December as the party prepares for the referendum in March on more assembly powers and the May assembly election.
Last year he lost to Mid and West Wales AM Alun Davies to be the assembly candidate for Blaenau Gwent.
A former Welsh Executive Committee member, he replaces Chris Roberts who stepped down after five years.
Mr Hagendyk, 34, who read politics at Cardiff University, was appointed by a selection panel that included Welsh Labour leader and First Minister Carwyn Jones, shadow Welsh Secretary Peter Hain, Welsh Labour chair Jenny Smith, and Ray Collins, general secretary of the Labour Party.
He said: "I'm delighted to have been appointed to this role at such a crucial time for Welsh Labour.
"I look forward to working closely with Carwyn to meet the challenges ahead, delivering a 'yes' vote in the referendum, and getting a strong Labour team into the assembly in May."