New auditor general offers fresh approach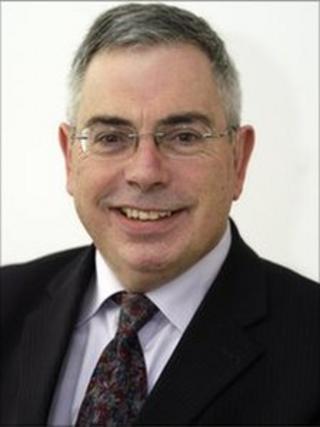 The new Auditor General for Wales has said he will be a thorn in the side of public bodies in the drive to achieve efficiencies.
Huw Vaughan Thomas has called for a more imaginative approach to the delivery of services in the face of public spending cuts.
Mr Vaughan Thomas said it was not good enough simply to cut services.
He said it was the role of the Wales Audit Office to make sure the public sector considered all its options.
He told BBC Wales: "I really don't want the public sector to become so risk averse that all that its done in response to reductions is to reduce the services.
"We need to find new and innovative ways of delivering services to the people of Wales."
He said one example could be a greater use of the voluntary sector in the delivery of services.
Public bodies he said could use the "expertise, enthusiasm and different approaches the volunarary sector has to deliver services which meet client needs as opposed to the way services were originally designed and run by the public sector".
'Difficult time'
Mr Vaughan Thomas takes over at a difficult time for the Wales Audit Office.
His predecessor as Auditor General, Jeremy Colman, resigned after his arrest on charges of making and possessing indecent images, allegations he denies.
And last month it emerged a former senior member of staff secured a £750,000 redundancy and pension package when he left the organisation.
The new Auditor General said his first acts would be to present proposals which will strengthen the governance and accountability of his organisation.
'Properly scrutinised'
He said: "We need to strengthen the ability for my decisions to be challenged and properly scrutinised."
Huw Vaughan Thomas said his proposals and a review of the work of the National Audit Office over the last five years would be presented to the Assembly's Public Accounts Committee next week.
He refused to be drawn on what the review contains, but said: "It's important that one is clear on the issues that will need to be addressed, the issues in a sense which have come to light and for which my proposals on new governance arrangements, I hope, will ensure will never occur again."
There was a need, he said, to make sure that the Auditor General for Wales accounts better for the public money the office spends.