Art spending 'may help Welsh economy out of recession'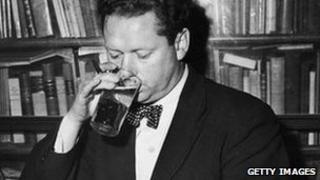 The director of the Institute of Welsh Affairs says spending on the arts could help Wales out of recession.
John Osmond was speaking ahead of a conference on arts and austerity to be held in Cardiff on Friday.
The event will explore how organisations like the Arts Council of Wales can help turn a period of adversity to the advantage of artists.
Mr Osmond told BBC Wales the importance of the creative industries to the Welsh economy was now "enormous".
He said: "In terms of the cuts and that agenda, the amount of the Welsh budget spent on the arts is minuscule compared with the amount spent on health and education.
"The importance of the arts and creative industries to the Welsh economy is now enormous - we would argue we should invest our way out of recession."
Mr Osmond said the budget of the Arts Council for Wales should be ring-fenced, but he would not be drawn on the future of S4C.
He added: "I'm talking more widely about the arts and their connection with activity which ends up in what is called the creative industries which is a fundamental building block of the new Welsh economy."
Mr Osmond said Wales had a history of kicking back against bad luck and tough economic climates.
The conference will also focus on the link between economic hard times and the artistic "flowering" of artists like Dylan Thomas and Jack Jones.
The Creativity in Hard Times conference is supported by Arts Council of Wales and Cardiff School of Art and Design.