Concern for Welsh heritage over leaked quango axe plan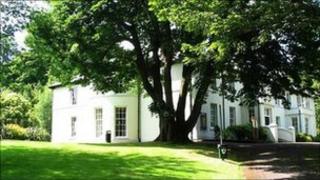 Concern has been voiced at the impact on Welsh heritage of leaked UK government plans to axe 180 quangos.
The possible merger of the Heritage Lottery Fund with English Heritage could mean grants applicants from Wales having to approach the English body.
Former Heritage Minister Rhodri Glyn Thomas is worried about Welsh heritage body Cadw, which is barred from distributing lottery funds.
The assembly government said there were "significant implications" for Wales.
BBC Radio Wales' Sunday Supplement programme disclosed that the assembly government had written to Culture Secretary Jeremy Hunt expressing its concern.
Alun Ffred Jones, who succeeded Mr Thomas as heritage minister, will meet Mr Hunt next week to discuss the issue.
'Very different aim'
The leaked proposals suggested thousands of jobs could be at risk, with the abolition of bodies such as the Health Protection Agency, UK Film Council, and Audit Commission suggested.
Mr Thomas, Plaid Cymru AM for Carmarthen East and Dinefwr, said a merger of the Heritage Lottery Fund and English Heritage seemed "a very odd suggestion".
He said Cadw could not by law distribute lottery funding and had a "very different aim to English Heritage".
Mr Thomas said it was important to safeguard the role of Cadw, a national body within Wales.
"It was seen at one time as a body which was there to preserve historical buildings and monuments in Wales and seemed to want to keep people away from them in order to preserve them, but that's changed over the last decade," he said.
"They've seen themselves now as facilitating access to these buildings and making that a far more rewarding experience. So I think it would be a tragedy if the role of Cadw was changed in any way by the UK government."
Mr Thomas said one option could be a separate Heritage Lottery Fund for Wales.
"The problem we may have is that these mergers are there for a purpose of course - to save money for the UK government," he said.
"And we have to be very wary that that will have a knock-on effect with the money that will come through central funding to the assembly and we need to preserve the ability of Cadw to work as it is at the moment."
An assembly government spokesperson said it was not possible to comment in detail at this stage as it had not seen the UK government's full plans.
"However, there would be significant implications for Wales and the other devolved nations if the English Heritage were to be merged with the UK-wide Heritage Lottery Fund and National Heritage Memorial Fund," said the spokesperson.
"Our priority would be to safeguard the funding available to heritage projects in Wales.
"We would be concerned that Wales should not be disadvantaged in its ability to access heritage lottery funds in the future."
The UK Cabinet Office has declined to comment on the leaks, but said the government had "made it clear that it is committed to radically increasing accountability and improving efficiency".