Investment in tourism 'declines'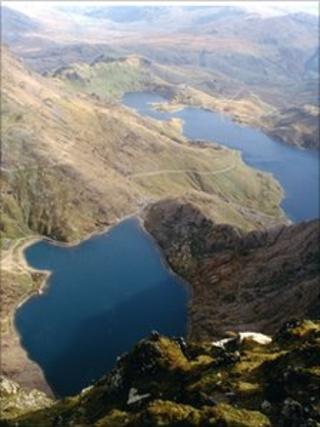 Wales is spending less on tourism in real terms than 11 years ago, BBC Wales has found.
Wales is slipping behind parts of Europe, tourism consultant Terry Stevens told BBC Radio Wales' Eye On Wales.
He wants a drastic shake-up in the way tourism, Wales' second biggest economic sector, is run.
Tourism minister Alun Ffred Jones acknowledged falling spending but said Wales had a lot of which to be proud.
According to official figures, spending by tourists, and for tourists, is not rising in line with inflation.
Although tourism is said to bring around £3.5bn into the Welsh economy annually, tourism consultant Mr Stevens said it was unclear how specific locations and destinations are performing, and that headline figures may be misleading.
Mr Stevens, a former Wales Tourist Board member who now runs Stevens Associates in Swansea, told the programme that local authorities were working to outdated tourism legislation.
And he warned that tourism may be one of the first areas to be hit by spending cuts when they come, as it isn't a statutory function for local authorities.
'Business model'
Mr Stevens said, "In Wales, we have a business model for destination development which is still firmly entrenched in the public sector, and where this becomes particularly precarious, at this moment in time, when we see cutbacks across the public sector, is that tourism is a non-statutory function of local authorities.
"So we have a model which is based on the public sector, and the public sector are not obliged through law under the 1969 Development of Tourism Act to develop tourism.
"Therefore the chances are unless we change, we're going to slip even further down that league table of tourism performance."
Mr Stevens said more responsibility should go to the private sector rather than the public sector.
A report out last week listed the UK as sixth most visited destination for overseas tourists, but warned that it is losing its market share.
Mr Stevens has called for Wales to adopt a new model of destination management organisations - run by the private sector, directing public funds to where they're needed most.
Proved successful
He said the model had proved successful in other leading European destinations, including Croatia, Latvia, Slovenia and Austria.
Mr Stevens' concerns are echoed by Alun Cairns, Conservative spokesman for tourism in the Assembly and MP for the Vale of Glamorgan.
He described the performance of government tourism agency Visit Wales - which replaced the Wales Tourist Board in 2006 - as "dreadful".
"Since the Wales Tourist Board has been abolished there isn't that focus," said Mr Cairns.
"It's now merged with civil service and budgets are much lower than they have been in recent years. We're now spending less on tourism or promoting tourism in Wales than we were in 1999 and that's the shame of it.
"If you compare other nations with similar populations, with similar prosperity, I think we could do far better."
Knock-on benefits
Alun Ffred Jones, Assembly minister with responsibility for tourism, acknowledged that spending had fallen but said there was much indirect investment - for example on transport - which had knock-on benefits for the tourism industry.
He said the private sector was already involved in a number of areas of tourism marketing and organisation in Wales.
"There is always room for improvement, certainly in terms of recognition outside the UK and perhaps even within the UK there is work to be done on Wales' reputation, so I don't think we can rest on our laurels, but there is a lot to be proud of as well," said Mr Jones.
"A survey done last year showed that nine out of every ten visitors to Wales rated his or her experience as being good to excellent."