Son's theft puts mother's care home place at risk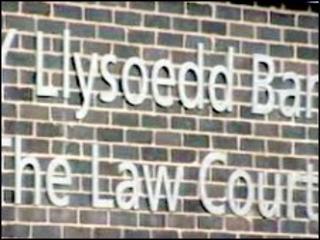 A man who stole £86,000 from his mother putting her care home place at risk will have to repay the money or face another jail term.
Stephen Moss, 53, was given six months to repay more than £24,000 or serve an extra 12 months.
Moss was jailed for 20 months in May after admitting stealing the money from Lucy Moss, 82, of Rhyl.
He was back in Mold Crown Court for a financial hearing under The Proceeds of Crime Act.
The court heard Moss had spent much of the money on himself - including a car and a new fireplace for the family home.
Moss was handed power of attorney over his mother's finances in 2005. The family home was sold in March 2006 and her bank balance at that point stood at £111,000.
But payments of Mrs Moss' care home fees were sporadic and arrears built up. Eventually care home staff contacted Denbighshire Council in July 2008 and the council took over the funding at £500 a week.
By February the council had paid £24,000 to secure the elderly lady's place at the home, whose condition is such that she is unaware of what has gone on.
The court heard Moss, an aircraft engineer, had spent some of the money on a car and had bought a fireplace for £5,000.
Judge Philip Hughes ordered Moss repay £24,645.
He gave him six months to pay the money or he will have to serve an extra year's imprisonment in default.
The court heard that Moss had put his house and Vauxhall Vectra up for sale to repay the money.