Charlotte Church: Worry for children after Henson split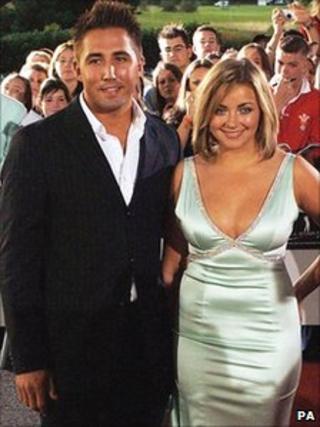 Singer Charlotte Church says she is worried about how her children cope with the break up of her relationship with their father Gavin Henson.
Church, 24, said breaking up was always difficult when children were involved but it was complicated by the media attention.
She told ITV's Daybreak the situation was helped by remaining "really good friends" with rugby star Henson, 28.
They split up earlier this year, weeks after announcing their engagement.
They had been together five years and have two children Dexter, one, and two-year-old Ruby.
Church has been linked to musician Jonathan Powell and was asked about him on the ITV breakfast show.
Asked whether life was good, she said: "I think so, I mean it is always hard when you have a break-up and you've got children involved from mine and Gavin's point of view because we have all the press attention.
"It makes it so much more complex, so all we are worried about is how the children come out of it.
"We managed to remain really good friends, so at the moment it is working out really well."
She said she would be watching Henson taking part in BBC show Strictly Come Dancing alongside the likes of magician Paul Daniels and former MP Ann Widdecombe.
Henson has spoken to BBC Wales' Scrum V rugby programme and opened up about the break up of their relationship.
He said he wanted to quit his club Ospreys to be closer to his children in London.
'Not nice at all'
He is currently on unpaid leave from Ospreys but has not played rugby for 18 months.
"It's the worst thing in the world to see your kids being brought up by another fella. It's not nice at all," he said.
"I don't want people feeling sorry for me, it goes on and I've just got to deal with it and I'm dealing with it.
"I'm trying to be the best father I can be when I do see my kids which is limited, which is tough as well.
"I want my kids to see me playing rugby again, I want them to be proud of me, I want them to see me wearing the Welsh jersey."
The Ospreys said they would listen to offers for the 28-year-old, who said he wanted to move to a London club.
Ospreys chief Andrew Hore said: "If there's another club he wants to play for, they can give us a call."