Unemployment total drops by 2,000 in Wales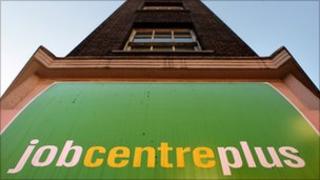 Unemployment in Wales fell by 2,000 to 121,000 during the three months to July, latest figures reveal.
That represents 8.4% of the working population, against an average across the UK of 7.8%.
The number of people claiming jobseekers' allowance in September in Wales was unchanged at 71,500, or a rate of 5%.
It is the fourth month running that unemployment in Wales has either gone down or remained unchanged.
The latest figures from the Office of National Statistics show that the north east of England, Yorkshire and the Humber, London and Scotland all had higher rates of unemployment than Wales for the three months to July.
Welsh Secretary Cheryl Gillan said: ""This is a welcome fall, however we cannot forget the legacy left to us under the previous [UK] government.
"Unemployment in Wales increased by nearly 50% from 82,000 to over 120,000 over the last 10 years.
"Wales' unemployment rate is still above the UK rate of 7.8% and continues to highlight the vital work that needs to be done to get people back into work."
Deputy First Minister Ieuan Wyn Jones said the latest statistics should receive a cautious welcome.
"These changes could be a sign that the economy is levelling out and we must consider the long-term.
"Our focus now is to invest in infrastructure, research & development and the skills of our workforce to support the Welsh economy," he added.