Wales Finance Minister Jane Hutt warns of tough times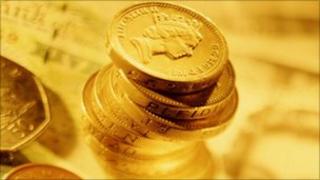 Wales is facing "very serious times" as it prepares for spending cuts which will hit public services, Finance Minister Jane Hutt has warned.
Ms Hutt is starting a tour of the country to seek the views of people who use and provide public services.
Ms Hutt said the assembly government had been preparing for a "very tough" budget settlement from the UK Government.
The UK coalition government announces its spending review next month.
"We've been planning really since earlier this year around the election time to look at revenue cuts of possibly 3% year on year, and capital [cuts of] 10%," she said.
"These are very, very serious times for us in terms of protecting our public services which is why I'm going out to talk to people on the frontline, not just volunteers.
"I did some work with [local government minister] Carl Sargeant last week meeting with volunteers, but also meeting people in the health service, people in local government who are at the forefront of providing public services."
Ms Hutt said she would be visiting schemes which were good examples of how money could be saved in the public sector.
"One of the points I've also been driving is that we've every duty, responsibility to drive out inefficiencies. I'm chairing an efficiency and innovation board," she said.
'Invest to save'
"We've put in an incentive - it's called 'invest to save' - where we're giving local authorities and the health service particularly the opportunity to change the way they deliver services to make savings.
"I'm looking at some projects in Bridgend where they're actually saving on the way they deliver services.
"I'm going on to Carmarthenshire where we can see the use of convalescence beds. It's saving costs on hospitals - that's over £1m saved.
"£200m we predict can be saved through better procurement of our services."
Ms Hutt's tour starts in Bridgend and takes in areas around Wales before finishing in Llandrindod Wells, Powys, on 8 October.
First Minister Carwyn Jones was on the road over the summer to hear first hand how public sector services should be protected.
There were warnings earlier this month that Wales could be more vulnerable to spending cuts than other parts of the UK because of the high proportion of people employed in the public sector.
Official statistics showed that 344,000 people in Wales worked in the public sector, or 27.5% of all employees.