S4C given month to prepare financial plan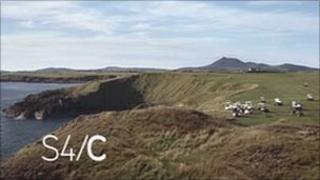 S4C has been told by the UK government it has one month to prepare its financial plan for the future.
The Welsh language TV channel said the deadline had been issued during a meeting on Thursday with the Department of Culture, Media and Sport (DCMS).
A number of public bodies have met the DCMS, said the broadcaster, and the timetable was the same for them all.
Plaid Cymru delegates called at their party conference for a stop to planned cuts.
In an emergency debate at the conference in Aberystwyth, Plaid members voted to support a motion claiming that expectant cuts in S4C funding "would have a harmful and far-reaching effect" on Welsh TV in English as well as Welsh, jobs and the Welsh language.
The motion also said cuts "they could eventually lead to the demise of Welsh language television".
Meanwhile, S4C said more meetings are expected to be held during the upcoming weeks.
The broadcaster has had a turbulent summer.
The station, which is reportedly facing cuts of 25% in its £100m budget over four years, saw its chief executive of five years, Iona Jones, leave unexpectedly in July.
After the appointment of interim chief executive Arwel Ellis Owen, chairman John Walter Jones announced major changes in the way the station would be run.
The S4C Authority has also asked former Welsh Assembly Government permanent secretary Sir Jon Shortridge to carry out a review of the way the channel is run over six weeks.