Parents' after-school activity cost worry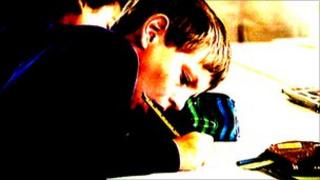 Children are missing out on an important part of their education because parents cannot afford after-school activities, says a charity.
Half of parents in Wales are "saying no" to after-school activities because they cannot afford it, according to a poll for Save the Children.
The charity said it was concerned poorer children were losing out.
The assembly goverment said providing free or subsidised leisure activities is essential to reducing child poverty.
Of those who pay for activities, Save the Children said almost half of parents were having to pay more than £10 per child per week.
Many parents were paying more than £20 per week, the survey found.
"What happens after the school gates close at 3.30pm is just as vital as what goes on in the school day," said Sally Copley, head of UK policy at Save the Children.
"Children who do after-school activities have more confidence, see the world in different ways, have a stronger sense of identity - and this ultimately translates into doing better in exams and getting a better job.
"We're particularly concerned poorer children are missing out as a result."
Half of parents in Wales of four to 18-year-olds said their child did some form of sporting activity, the most popular pastime.
Other popular choices included drama/dance (26%), Brownies/Scouts (18%) and music lessons (13%).
Save the Children said the cost of transport and problems accessing activities were a "major issue" in Wales.
Almost a third of parents said activities they would like their child to take part in were located more than six miles from where they lived.
Save the Children said a recent report carried out in Wales found that children and young people from rural areas would like to take part in out-of-school activities but could not because they were either too expensive or too far away.
The types of activities mentioned included karate, cookery clubs, dance, drama and bowling.
Schools programme
Save the Children said its research highlighted that children from poorer backgrounds did not have the same chances as their better-off friends.
Children of UK parents in the highest ABC1 social group were nearly twice as likely to have music lessons (20%) than children in a household where the total gross income was less than £15,000 a year (11%).
An assembly government spokesperson said: "Our draft child poverty strategy recognises that providing free or subsidised access to cultural, sporting and leisure activities for low income families is an essential part of reducing child poverty.
"Many local authorities have a wide range of after-school activities which are affordable and appropriate for children and young people in their area, and the Welsh Assembly Government's community-focused schools programme supports local education authorities to develop a range of our-of-school-hours learning opportunities and childcare for children and young people."