Bakery reveals 37 jobs to go at Newport and other sites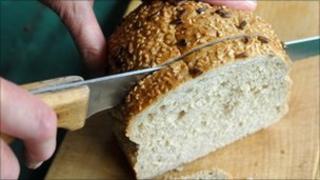 Bosses at Brace's Bread say 37 jobs are to go across their five distribution and delivery units.
The cuts will mostly affect workers at the family firm's site in Crumlin near Newport which is to close permanently.
But there will also be 'minimal' redundancies at depots in Croespenmaen, Ammanford, Bristol and Plymouth.
Managing director Mark Brace said discussions were ongoing with affected staff to find alternative employment.
Earlier reports had indicated 70 jobs faced the axe due to the changes to the delivery system, but Brace's has denied this.
Staff at the Penyfan Industrial Unit in Crumlin have been informed.
Consultation process
Mr Brace said: "We will be closing our logistics function, which deals solely with bulk, regional deliveries and internal distribution at our Penyfan site, and making minimal redundancies at our other delivery depots.
"However, we will continue to employ around 80 delivery drivers as our existing delivery and distribution service will still operate as normal from our other depots in Croespenmaen, Ammanford, Bristol and Plymouth.
"It is impossible to know for certain how many jobs will be lost until the consultation process is complete but we anticipate having to lose 37 employees in total, across all five sites.
"We have no reason to believe that the final number will be any higher than that."
The firm has stressed it believes the changes will not affect the delivery of its products to customers.
It said the cuts were necessary to deal with changing customer demands, leading to Brace's outsourcing some of its internal distribution.