RBS to close Cardiff call centre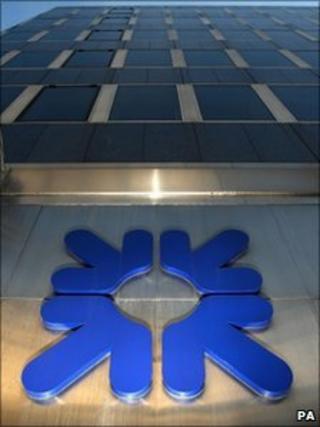 The Royal Bank of Scotland is to close a call centre in Cardiff, as part of plans to cut 2,000 jobs across the UK.
The Tyndall Street office will close by mid-2012 and the 257 staff have been told redundancies and relocation are options.
The changes will see 14 of 27 offices across the UK in RBS's Churchill and Direct Line business close down.
The part-nationalised bank said it was "too early to say how many role reductions this will involve".
'Endeavour'
In a statement the firm said it would "do all we can to support our staff, offer redeployment opportunities where possible and to keep compulsory redundancy to an absolute minimum".
It added: "We will be working closely with our staff through employee representative bodies to finalise the details and will endeavour to mitigate the need for compulsory redundancies."
Plaid Cymru AM Leanne Wood said it was "awful news for the Welsh economy".
She said: "Staff that have remained loyal and worked hard for RBS in Cardiff during a period of considerable upheaval over the last two years, so this news must come as a bitter blow.
"It must be particularly galling that this news has come when the firm has become profitable once again after making annual losses for two years in a row."
Rob MacGregor, national officer at trade union Unite, said RBS staff were continuing to pay the price for the bank's failure with their jobs.
He said: "Unite is calling on RBS to come clean with staff and clarify the impact of the restructuring and end the uncertainty. Unite will hold RBS to account over any compulsory job losses that result."
Of the 13 other insurance sites being closed, two of three are being shut in Birmingham, two in Croydon, two in Bristol, one in Farnham, two in Glasgow, one in Ipswich, one in Manchester, one in Peterborough and one in Romford, Essex.