Man caught with ecstasy outside Wakestock is jailed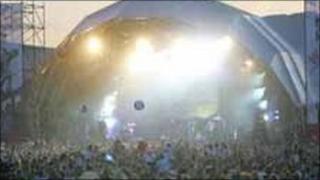 A man who tried to sell ecstasy at the 2009 Wakestock Festival has been jailed for 15 months at Mold Crown Court.
Daniel Pollard, 26, from Oldham, was caught by sniffer dogs at the entrance to the event, near Pwllheli, Gwynedd.
The court heard he had 170 tablets which he believed were ecstasy but turned out not to be controlled drugs. He admitted attempting to supply.
Judge Niclas Parry said he took into account Pollard's guilty plea, remorse and no convictions for drugs supply.
But he told him north Wales' "flagship" wakeboarding and music event was not to be tainted by "being known as a place where people can profit from selling drugs".
The judge said Pollard's targeting of the festival, where he knew there would be young people, was an aggravating feature.
He said the people being offered tabs by Pollard would be vulnerable, possibly drunk and could come under peer pressure to try one of them.
Fully accepted
He said: "Parents must know when they allow their young people to go to such festivals that they will be safe."
The court heard Pollard at first said the drugs were for himself only but the jury heard expert opinion that 170 tabs would be an "unprecedented amount" for one person.
The court heard that Pollard, who was unemployed when he was arrested, had since fully accepted his actions.
He was now on medication for depression, the court heard.
Last year's three-day Wakestock event was the 10th festival and saw near-capacity 15,000 crowds each night.
Headline music acts included Dizzee Rascal, The Zutons, Moby and NERD.
The event began life as a wakeboard contest but over the years has morphed into a music festival.