Staff mistreatment claims contributed to hospitality firm's collapse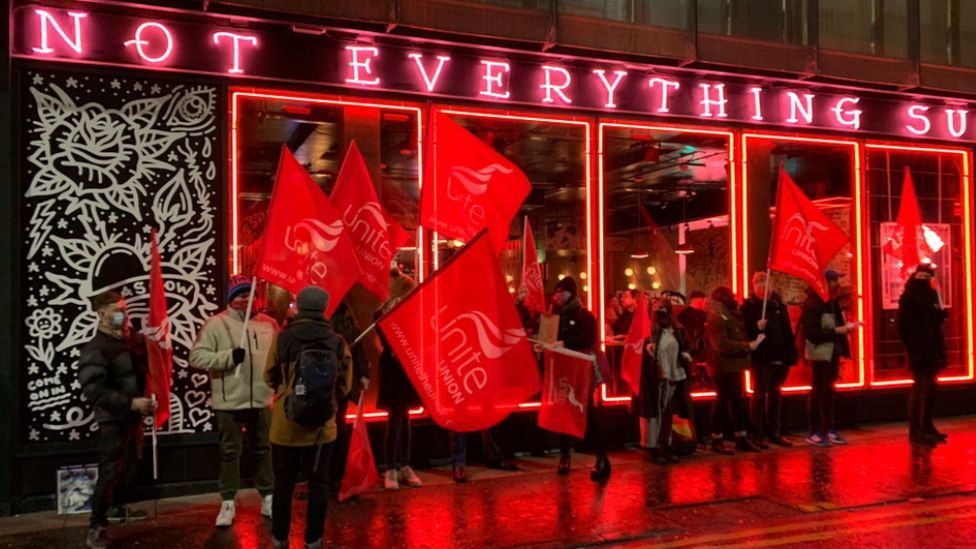 Allegations of mistreatment of staff at a Scottish hospitality group contributed to its collapse, liquidators have said.
More than 60 staff at MacMerry300 were made redundant after the company went into liquidation on Tuesday.
The company ran 11 bars across Dundee and Glasgow.
Its bars included Bird and Bear, and Draffens in Dundee, and Abandon Ship in Glasgow.
Staff at one of the Dundee premises, which was open to the public, said the company was under new ownership.
Joint liquidators Blair Nimmo and Geoff Jacobs from Interpath Advisory said they had "no option" but to wind up the firm.
They said: "Due to the detrimental impact of Covid-19 restrictions upon trading performance, cost pressures and recent reports alleging mistreatment of staff, the company incurred losses, which resulted in substantial liabilities being accrued."
The liquidators said it understood that a transfer of assets took place last month.
They added: "Accordingly, with no available funding and certain of the company's assets having been sold, regrettably, the joint liquidators had no option but to make all of the company's 63 staff redundant upon appointment."
The liquidators said its immediate priority would be to assist employees.
They added that they would also be "ascertaining from the director the circumstances under which the recent transfer of assets occurred and carrying out appropriate investigations."