Tayside's annual drug deaths rise by 30%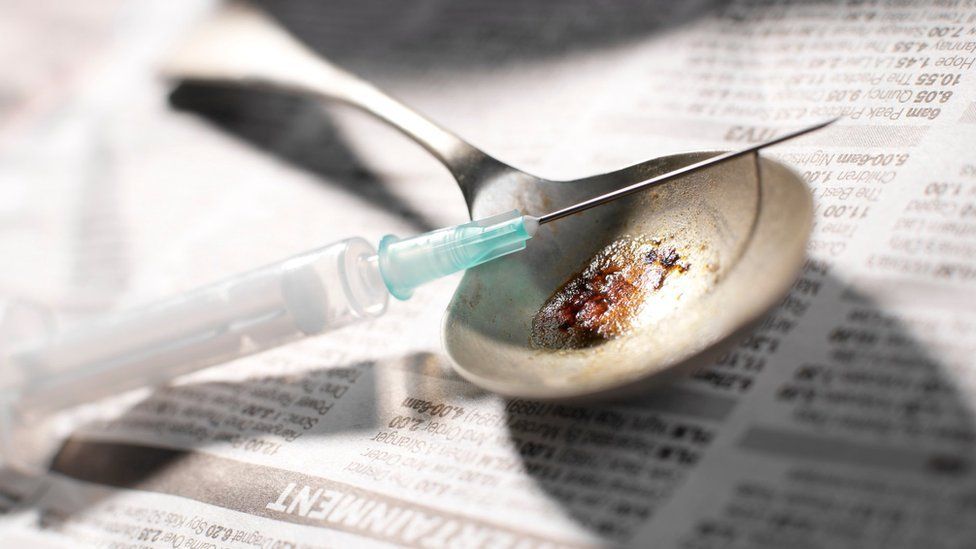 Drug deaths in Tayside rose by 30% last year from 56 to 73, new figures have revealed.
The greatest number of fatalities occurred in Dundee, where drug deaths increased from 38 in 2016 to 51 last year.
There were 14 drug deaths in Angus in 2017 and eight in Perth and Kinross.
Dundee launched a new drug commission in March to tackle the problem in the city.
The report noted that 22 of the casualties started using drugs before they were 16, with some beginning when they were 10-years-old.
The most common types of drugs found at post-mortem were opioids, which include methadone and heroin, and benzodiazepines, such as diazepam and etizolam.
Etizolam was found in 40 of those who died.
One of the report's recommendations said that those affected by drug deaths should be provided with appropriate support.
It said: "Of particular concern is the impact of a drug death on any children in the family and every effort should be made to support children affected at this time to reduce the trauma incurred and the risk of the inter-generational problematic substance use occurring."
The report also said that the availability of naloxone, which helps reverse the effects of an overdose, should be widened to all professionals working with drug users.
The review group's chairwoman Dr Emma Fletcher said: "People are advised not to take a mix of substances and make sure that someone else is around to call for help if it is required.
"People should not be dying as a result of drug use and in Tayside we are committed to seeing these current trends changed."