Skateboarder injured after attack in Perth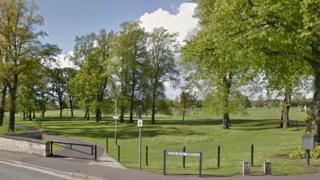 Police have appealed for information after a 29-year-old skateboarder was assaulted by a man in Perth.
The assailant was part of a group of men who were standing near the Old Pavilion on South Inch at about 20:00 on Saturday.
Police said the skateboarder sustained minor facial bruising as a result of the incident.
The suspect was described as white, about 19-years-old, 6ft tall, with short dark hair.
He wore a black jumper and a Burberry-styled buttoned shirt and jeans.
Officers said a number of people were in the area at the time, including dog walkers, one of whom helped the victim after the incident.