Carseview nurse assault charge 'not proved'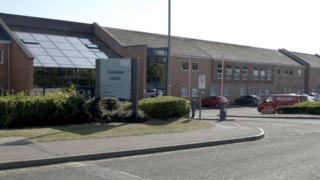 A mental health nurse at Dundee's Carseview Centre did not deliberately kneel on a patient's neck area, a hearing has ruled.
The Nursing and Midwifery Council (NMC) said that the charge against Alan Manley had not been proved.
He previously admitted swearing at the patient and inappropriately standing on his leg as he left the room.
The hearing will determine whether Mr Manley is fit to continue practising as a nurse at a later date.
The incidents took place in the centre's Intensive Psychiatric Care Unit on a night shift in May 2016.
The hearing was told that the 16-year-old in-patient had attempted suicide and was later restrained by staff when he was agitated.