Abuser who raped woman more than 900 times may never be released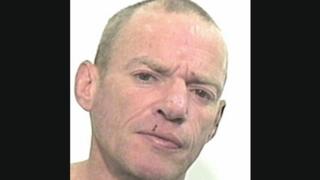 A man who raped three women, targeting one victim more than 900 times, may never be released from prison.
A court heard Brian McTaggart told his victims: "You belong to me. I can do anything I want."
McTaggart was given a lifelong restriction order and will serve a minimum of eight years before he is considered for release.
He was convicted of sexual and physical abuse against 18 victims in Dundee between 1980 and 2001.
Judge Lord Mulholland told the 54-year-old that he had treated the women as "chattels and punchbags."
The judge said: "You said in evidence that you gave many of the victims a hard life.
"Quite frankly that is a gross understatement.
"As a result of your conduct their confidence and self-worth was damaged. You beat them into submission."
The High Court in Glasgow was told previously that McTaggart dropped a hairdryer into one woman's bath and kicked her down a flight of stairs.
Another rape victim was choked and had her head forced under water.
A third woman was raped on four occasions as she slept and when she woke up and protested, McTaggart carried on abusing her.
McTaggart also indecently assaulted teenage girls and boys and physically abused women and teenagers.
Imposing an order for lifelong restriction, Lord Mulholland told McTaggart: "There is a likelihood that you, if at liberty, will seriously endanger the lives or physical or psychological well-being of members of the public at large."