Rail workers' near miss with train on bridge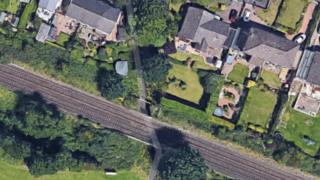 Two bridge workers were almost hit by a train travelling at more than 70mph as it approached Dundee station, an investigation has revealed.
The Rail Accident Investigation Branch (RAIB) said the workers were forced to move clear of the train, which struck a portable generator on the line.
The RAIB said the workers were left with "very little space available between the train and parapet".
The incident happened at about 00:30 on 10 July.
The RAIB said the workers were part of a gang working on the bridge at the time.
It said that safety advice will be issued in the next few weeks following a preliminary examination of the circumstances surrounding the incident.