David Walliams 'thrilled' to edit Beano 80th birthday edition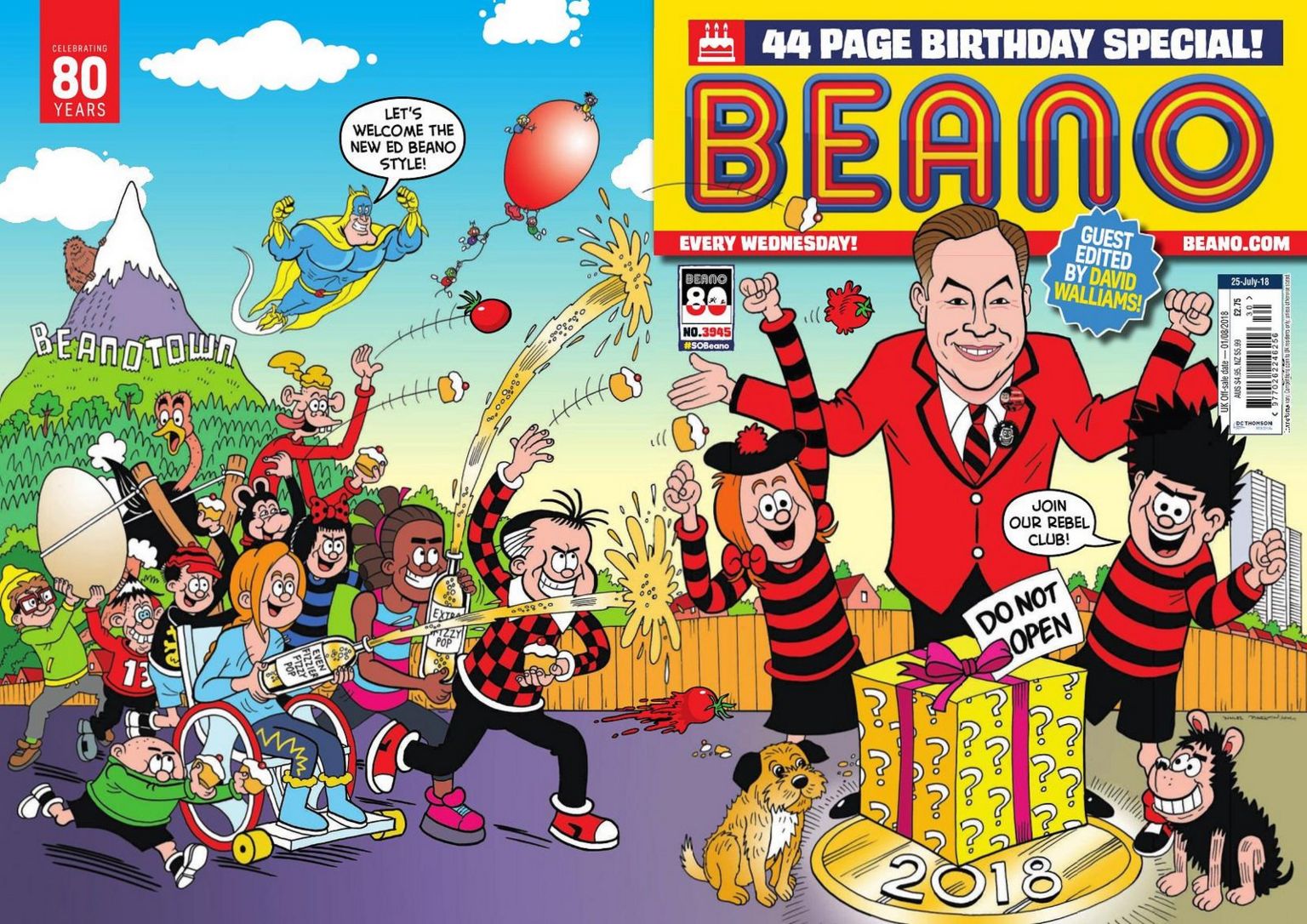 David Walliams will guest edit a commemorative issue of Beano to mark the comic's 80th birthday.
The actor and children's author has created a new character, Moe, loosely based on his son Alfred, for the special edition.
Walliams, 46, will also feature as himself alongside Beano favourites such as the Bash Street Kids and characters from his World's Worst Children books.
The Dundee-based comic celebrates its 80th birthday on 30 July.
Walliams has commissioned a BeanoTown adventure featuring characters Dennis and his pet dog Gnasher, Minnie the Minx, and superhero parody character Bananaman.
In his editor's letter, Walliams wrote: "What I always loved about the Beano was that it felt naughty.
"It was a comic that you should read under the duvet with a torchlight. I don't think I'd have got into writing my books without Beano."
Walliams said he was "thrilled" to be invited to guest edit the comic.
He said: "I felt rather giddy sitting in the editor's chair helping to create storylines and introduce my new character to the comic's fanbase."
Emma Scott, chief executive of Beano Studios, said: "It's fantastic to work with David Walliams for our 80th birthday bash.
"He's brilliantly Beano - embodying the daft and rebellious nature which for 80 years has entertained kids and parents alike.
"On its 80th birthday, Beano is more relevant than ever."
Related Internet Links
The BBC is not responsible for the content of external sites.