Study links pollution to hospital visits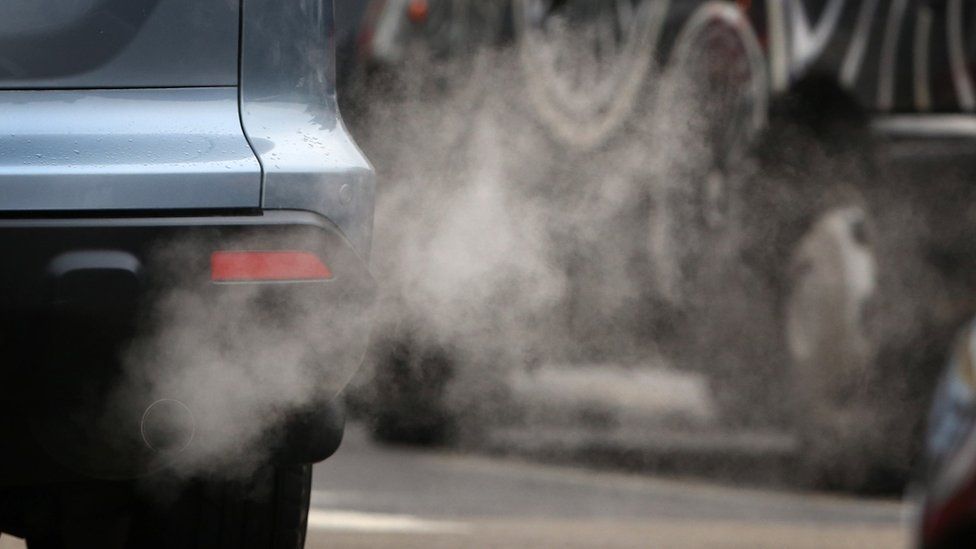 Scientists have found a direct link between air pollution levels and hospital admissions in Tayside.
A team at the University of Dundee studied the medical records of 450 patients with bronchiectasis against 15 years of pollution data for the study.
They discovered that many had sought medical help on days when pollution levels spiked.
They concluded that a "fairly modest" cut in pollution would have prevented nearly 1,000 medical interventions.
Bronchiectasis is a chronic condition that causes a persistent cough, breathlessness and chest infections.
Prof James Chalmers, who helped lead the study, said that during period of high pollution there were large increases in admissions to Ninewells Hospital and Perth Royal Infirmary for those with breathing problems, which was also witnessed at GP surgeries.
He added: "The patients we looked at, who all suffer from lung conditions, are to my mind the canary in the coalmine on this issue - they are the first and most seriously affected by air pollution but it can affect us all."
Prof Chalmers said that the issue was particularly acute in areas where heavy traffic contributed to poor air quality and that Scotland was still regularly exceeding EU and Scottish safety limits.
Air quality is monitored at dozens of sites across Scotland, where measurements of nitrogen oxides and particulate matter linked to health problems, is recorded.
They have shown Seagate in Dundee and Atholl Street in Perth are among the country's most polluted streets outside of Edinburgh and Glasgow.
The team at Dundee University said they were able to use "sophisticated" medical data from NHS Tayside for their study because the health authority had digitised patient records years ago.
Ian Jarrold, head of research at the British Lung Foundation, acknowledged that it was well-known that people with lung conditions were the first to become breathless when exposed to air pollution.
He added: "Thanks to this study, we now know that there is a clear link between high levels of air pollution and increased numbers of patients with breathing problems at hospitals and GP surgeries.
"The additional costs faced by the NHS in treating patients with lung conditions due to high exposure to air pollution can no longer be ignored."
He called for tough measures to be introduced to cut vehicle emissions in towns and cities across the UK.
The Scottish government has committed to phasing out petrol and diesel cars.
Ministers have also committed to introducing low emission zones into Scotland's biggest cities by 2020.
A spokeswoman said: "Our Cleaner Air for Scotland strategy sets out an ambitious programme of action to promote air quality and Scotland is the first country in Europe to pass legislation based on World Health Organisation guidelines for fine particulate matter.
"We have doubled the active travel budget, to £80m this year, and this week the transport minister announced the community links fund will be more than doubled this year, to £36m.
"This will support the introduction of new walking and cycling infrastructure, creating pleasant and safe routes which make it easier for people of all ages to choose to walk and cycle as part of their everyday lives."
The research team found that the worst effects of air pollution were seen in summer when there was hot and less windy conditions combined with the fact that people tended to spend more time outdoors.
He added: "At a time when the NHS is under increasing strain, we should be looking at effective ways of preventing illness. Our data shows that a fairly modest reduction in air pollution (of 10 µg/m³ of PM10) would have prevented nearly 1000 hospital admissions and GP visits during the study period."
The study was a collaboration between Dundee University and environmental teams from Belgium and was funded by the British Lung Foundation.
It is published in the European Respiratory Journal.