Dealer smuggled heroin attached to lorry into Scotland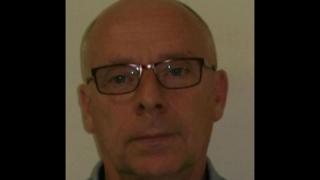 A man who arranged for 20kg of heroin to be smuggled into Scotland in tool boxes attached to the underside of a lorry has been jailed for nine years.
Cameron McFarlane used a tracking device to follow the HGV as it made its way from the Netherlands to a freight firm's premises in Stirlingshire.
He did not know he was being watched by both the Scottish and Dutch police.
The lorry was seized in a yard at Bandeath industrial estate in Throsk where McFarlane had previously worked.
A search of the vehicle found the drugs attached to the lorry's chassis by magnets.
The 20 kilos of heroin was estimated to be worth £600,000. But because of its high purity of up to 56%, it had the potential to be bulked out for street sales which increased its value.
Charges against a co-accused, Daniel Lavigillante, were previously dropped by prosecutors.
The High Court in Edinburgh heard McFarlane had flown from Glasgow to Amsterdam to arrange the drugs operation.
He was already under surveillance by Police Scotland's organised crime and counter terrorism unit, which had launched Operation Baluchi to investigate a crime gang and the importation and supply of drugs.
The 57-year-old was arrested when he returned to Scotland on 28 September.
He was known to have previously worked for a freight firm in Throsk and an authorised search of the company's vehicles led to the drugs being discovered.
Judge Lord Pentland told McFarlane: "You pled guilty to an extremely serious charge of being concerned in the supply of more than half a million pounds of high-quality heroin.
"The importation operation involved planning and active participation on your part."
The Crown served papers for a proceeds of crime action on McFarlane to seize any illegal profits.