Swimming hedgehog Phelps makes full recovery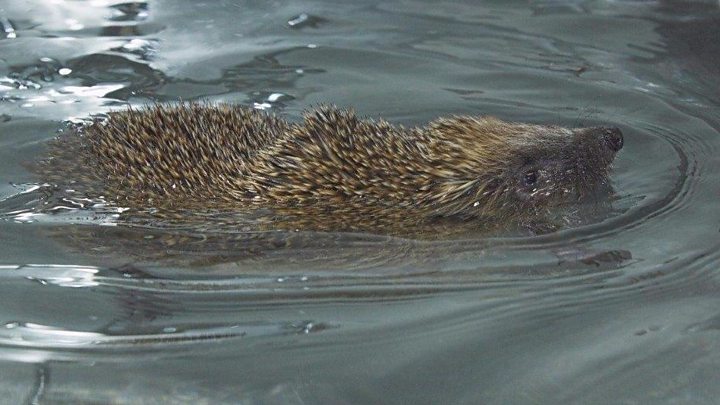 A young hedgehog which received hydrotherapy to build up strength in its back legs has been released into the wild after making a full recovery.
Phelps - who was named after American swimmer Michael Phelps - was found in Alness, Easter Ross, in November.
The Scottish SPCA let Phelps swim at its rescue centre at Fishcross in Clackmannanshire.
He was released on 1 April after spending 146 days in the animal welfare charity's care.
Rescue centre manager Colin Seddon said: "Phelps arrived into our care last November unable to move his hind legs.
"Our vet advised physiotherapy and because hedgehogs curl up when scared, we decided to place him in a shallow bath of water.
"He was closely supervised by Nicola Turnbull, our head of small mammals, and was able to build up strength in his hind legs without having to bear any weight."
Phelps was microchipped before leaving the rescue centre so he can be tracked if he needs help in the future.
Mr Seddon said: "All of our hedgehogs will be microchipped before being released this year so we can identify them if they come back into our care.
"This will give us important feedback, such as how well they have integrated back into the wild and how long they have survived."