Police warning over violent absconder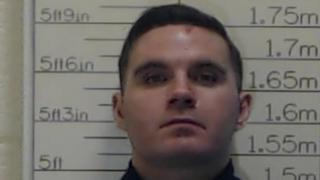 Police have warned the public not to approach a violent offender who has absconded from an open prison.
Anthony McGinley, 33, is serving a sentence at HMP Castle Huntly, near Dundee, but his temporary release licence was revoked while he was on home leave.
He is believed to have connections to Hamilton and Castlemilk.
McGinley is described as being 5ft 9in tall, average build, with dark brown hair and green eyes.