Council funding reprieve for Big Noise Raploch and Stirling Smith Museum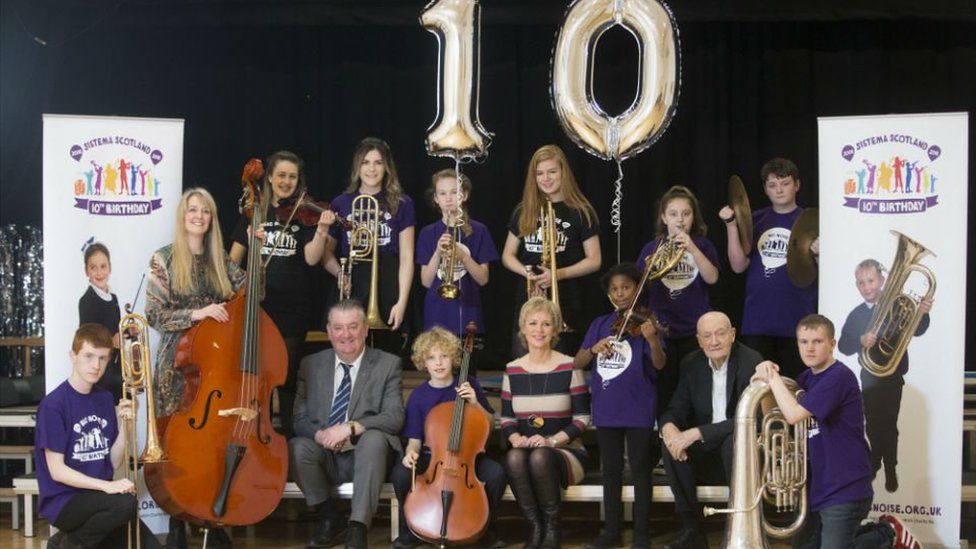 Proposals to cut funding for a youth orchestra and museum in Stirling have been withdrawn by local councillors.
Big Noise Raploch and the Stirling Smith Museum both faced significant reductions in funding under the Stirling Council proposal.
Confirming the reprieve, the council described them as "jewels in Stirling's cultural crown."
Sistema Scotland, the charity which runs Big Noise, said it was "absolutely delighted" at the decision.
Big Noise Raploch's annual budget would have been reduced from £500,000 to £275,000 by 2022 under the Stirling Council proposal.
The Stirling Smith Museum faced the loss of its annual £242,000 funding by 2022/23.
The council launched a public consultation on 42 proposed savings options ahead of councillors setting their budget on 22 February.
Council leader Scott Farmer said: "We promised to listen to the opinions of our citizens and that's why a number of officer-generated options have been discussed at consultation events in recent weeks.
"We don't have to wait until the end of the process to hear the validation of this administration's long held position - that the Stirling Smith and Big Noise are invaluable assets in our communities.
"Therefore the options relating to both the Stirling Smith and Big Noise are being removed from budget projections."
The Big Noise project, which provides free music tuition in deprived areas, was set up in Raploch in 2008.
Sistema Scotland chief executive Nicola Killean said: "We are absolutely delighted with this news.
"On 31 January we celebrated 10 years of Sistema Scotland and Big Noise Raploch and the transformative impact it has been having in the community.
"This news allows us to look forward confidently to the next 10 years, and to continue our successful partnership with Stirling Council towards that sustainability."
Related Internet Links
The BBC is not responsible for the content of external sites.