Driver behaviour 'transformed' by A90 average speed cameras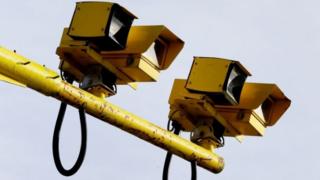 The introduction of average speed cameras on the A90 between Dundee and Stonehaven has led to a "significant improvement" in driver behaviour.
Speed surveys suggest that 99 out of 100 vehicles are complying with the speed limit since the cameras became operational on 31 October.
Three out of every five vehicles were speeding prior to their installation.
The surveys also revealed that only one in every 5,000 vehicles was now driving at more than 10mph over the limit.
That compares to one in five before the cameras were installed.
Transport Minister Humza Yousaf said the findings added to the "compelling evidence" that average speed cameras "help transform driver behaviour".
Mr Yousaf said: "I'm confident that this encouraging improvement in speed limit compliance along the length of the A90 will help to reduce casualties in the same way as has been achieved with similar average speed cameras on the A77 and A9.
"While the previous strategy of fixed cameras and mobile enforcement saw casualties reduce at a number of camera locations across the route, the £2m investment in average speed cameras on the A90 have had a significant positive impact over the 51.5m stretch of the A90 in a very short period."
Work on the £2m project to install 30 on the 51.5-mile stretch of road began last May.
Tealing Community Council said there had been a "noticeable" reduction in drivers' speeds since the cameras were introduced.
Stonehaven District and Community Council said said it was encouraging to see "a significant improvement in speed limit compliance."