Squirrel and raptor in close encounter in Perthshire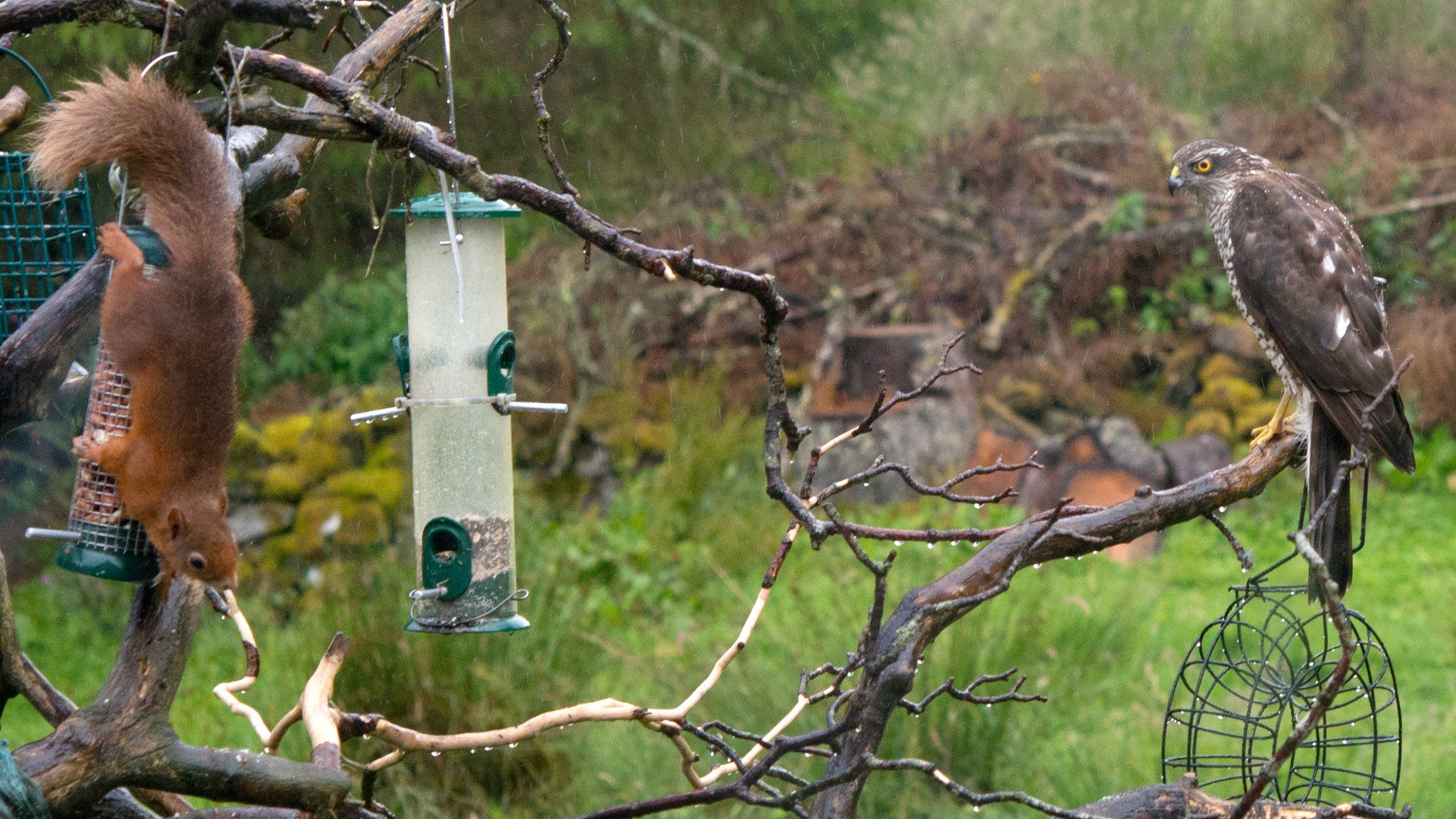 A hardy red squirrel has been photographed tucking in at an animal feeding station under the watchful glare of a nearby sparrowhawk.
Photographer Gillian Hunt captured the scene at Wester Lix in Perthshire.
Ms Hunt, who kept an eye on the pair until the hawk left, said: "The squirrel seemed completely un-phased by the proximity of the sparrowhawk."
She has shared images of the squirrel versus raptor encounter with conservation charity Saving Scotland's Red Squirrels.
The photographer, who built the feeding station for small birds and also red squirrels and pine martens, said: "I was walking past the French windows and saw the sparrowhawk and red squirrel as you see them in the image and grabbed my camera and took several shots.
"I then watched the pair until the hawk left in case she decided that squirrel was on the menu after all."
A spokeswoman for Saving Scotland's Red Squirrels said: "We rely on the public to report their squirrel sightings - red or grey - on our website.
"Not every sighting is as dramatic as this one, but they all help us monitor the situation across the country and know where to focus our efforts."
The squirrel was eating inside a tree-mounted feeding box when a pine marten appeared.
The marten did not find its potential prey and moved on.
Images of the Perthshire squirrel and hawk are copyright of Gillian Hunt.
Related Internet Links
The BBC is not responsible for the content of external sites.