Olympian Dame Katherine Grainger to give Christmas lecture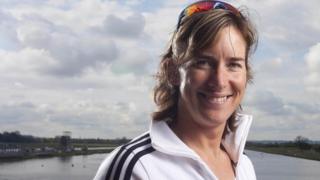 Five-time Olympic medallist Dame Katherine Grainger will deliver this year's Dundee University Christmas lecture.
The professional rower will speak on what she believes are the essential elements of forming a successful team.
Grainger, 42, was awarded an honorary degree from the university in June.
The Christmas lecture, which is in its 11th year, takes place in the university's Dalhousie Building on Saturday evening.
The Olympian said: "It's really lovely to be invited back to Dundee.
"I thoroughly enjoyed my visit here in the summer and I was very flattered to be asked to present this year's Christmas lecture.
"Regardless of whether you are looking for inspiration as a sportsperson or in other areas of life, my own journey is undoubted proof that team work is key to achieving your goals."