Dundee named worldwide 'hot destination' by Wall Street Journal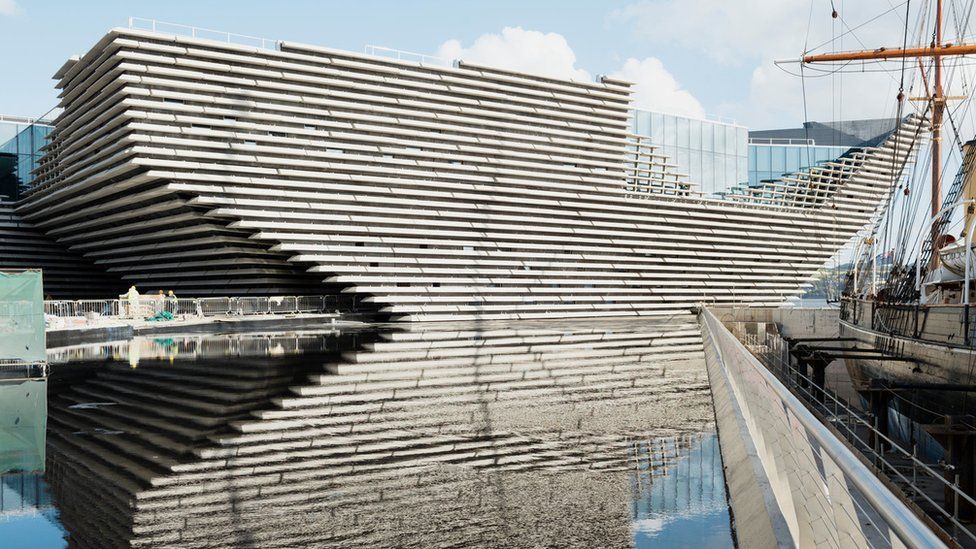 Dundee has been ranked alongside Shanghai, Madagascar and the Faroe Islands as one of 10 "hot destinations" by The Wall Street Journal.
The newspaper called Dundee "Scotland's coolest city" in its list of recommended places to visit in 2018.
It highlighted the opening of the Dundee V&A Museum of Design in the summer as part of its attraction.
The Wall Street Journal article said: "A coastal college town, Dundee has emerged as Scotland's coolest city (see the old public library turned underground club).
"In 2018 the V&A Museum of Design will debut as the centrepiece of a $1.5 billion transformation of the faded riverfront.
"Designed by Japanese architect Kengo Kuma, the new V&A will celebrate the country's unsung design heritage - from jute to Minecraft."
Dundee was previously named "coolest little city in Britain" by GQ Magazine.
Jim Clarkson, regional director at VisitScotland, said: "To be named as a must-visit destination, in such a prestigious publication, is testament to the hard work and dedication of our local tourism partners in continuing to revitalise the region and deliver a top quality experience for visitors."
The 10 'hot destinations' named by The Wall Street Journal are: