Dundee International Book Prize 2017 cancelled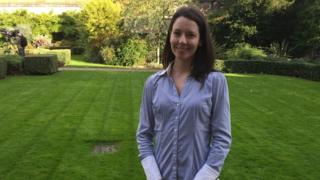 This year's Dundee International Book Prize has been cancelled after organisers could not guarantee publication of the winning title.
The annual competition had awarded a cash prize and the winning novel's publication.
Organisers said this year's event had reached the first stage sift, but had been unable to proceed to a shortlist.
Last year's competition was won by American author Jessica Thummel for her novel The Margins.
The winner is traditionally announced at the beginning of the Dundee Literary Festival in October.
The competition, which began in 2000, is a joint venture between the Dundee - One City, Many Discoveries campaign and Literary Dundee and is open to unpublished authors.
In a statement, the organisers said: "We are sincerely sorry that we have kept you waiting on an outcome to the prize and thank you for your patience with us.
"We have been working very hard to find a satisfactory solution to this, and one that would support the winning author and title, hence an ever-growing delay in the competition timeline and communications from us, for which we can only apologise, but ultimately it has not been possible."
This year's Dundee Literary festival runs from 18 to 22 October.