Angus Council to cut 800 jobs over three years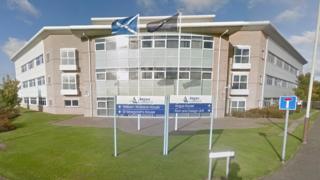 Angus Council plans to reduce staff numbers by up to 800 over the next three years.
The local authority currently employs 5,042 people, equating to 4113 full-time equivalent (FTE) posts.
Angus Council said it had already reduced the number of FTE posts by more than 500 in the last six years.
It said fewer administrative and clerical roles would be needed due to "increased automation, digitisation of processes and self-service".
The council said that its early years workforce needed to expand to support "early intervention and broader support for families".
The figures are included in a 2018 - 2021 workforce plan which will be presented to councillors on Thursday.
'Significantly different'
The plan states: "In order to continue to deliver quality services we need to focus on different forms of delivery whilst meeting financial contraction.
"This could reduce our council workforce by an additional 800 FTE over this period.
"Evidence to date suggests this pattern is likely for the foreseeable future.
"The make-up of our workforce will change over the coming years and the overall outcome will be a smaller, more sustainable workforce."
Angus Council leader Bob Myles said the local authority would be a "significantly different" organisation by 2022.
He said: "We have our sights set on being a better, stronger, more sustainable and smaller council by then.
"As our workforce plan highlights, the size and make-up of our workforce will change over this period, as new opportunities arise and digital processes replace some administrative roles.
"We have committed to reducing the number of management posts and you will see considerable change in the way we lead and operate our services."