Hope overcomes fear she would never walk to finish 5km run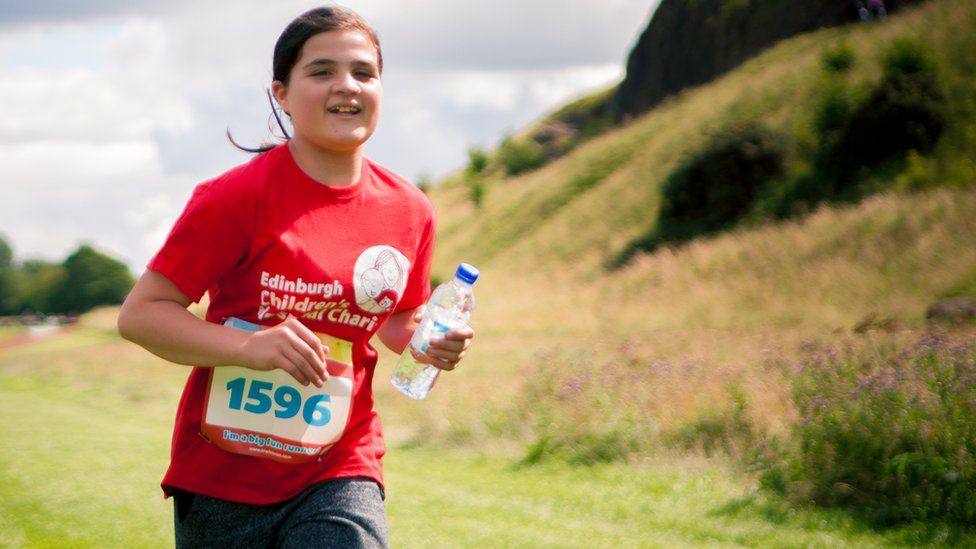 A girl who was told she might never walk after being born with no hip sockets has completed a 5km fundraising run.
Hope Gilmour, 11, from Alloa, had to have new hip sockets carved as a baby and was fitted with a full-body cast.
Doctors discovered she had no hip sockets after an operation to correct what they thought were clicky hips.
Hope completed the Edinburgh 5km Big Fun Run to raise funds for Edinburgh Children's Hospital Charity.
She has now set herself the challenge of running the London Marathon by the time she is 16.
Her mother Louisa Micallef, who also took part in the run, said Hope had monthly medical appointments until a second operation when she was three.
She said: "We weren't sure what the outcome would be as we'd been told there was a high chance her ability to walk would be affected, so when she was given the all-clear at the age of seven, we were absolutely over the moon.
"Since then, her achievements have been astonishing.
"She's been in her school running club since Primary 3 and won her part in the relay in sports day."