Woman, 96, targeted by bogus caller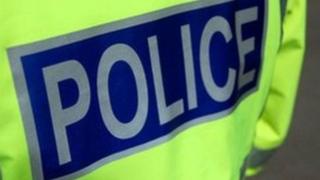 Police in Dundee are investigating an "abhorrent" theft from a 96-year-old woman in Dundee by a bogus caller.
The pensioner had a purse containing a three-figure sum of money stolen during the incident which took place at about 14:00 on Sunday.
The man had offered to carry out gardening work at the woman's home in the Seafield area, near Perth Road.
He was described as being in his 30s, about 5ft 8in tall, with short dark hair.
He was of medium build and wore a dark blue zip-up jacket and light blue trousers.
'Significant impact'
PC Dale Evans said: "This is an abhorrent crime whereby a 96-year-old woman has been targeted and a substantial amount of money has been stolen from within her home.
"He entered her home, engaged in conversation and left unexpectedly a short time later.
"The victim immediately noticed her purse was missing and contacted police.
"This event has had a significant impact on both the victim and older residents in the nearby community, causing them great concern.
"They are rightly upset that this crime has happened to this individual."