Police officer tested for suspected malaria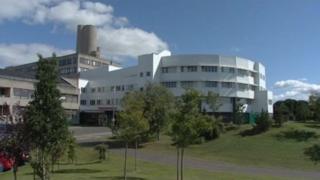 A Dundee police sergeant has been tested for suspected malaria after returning from training officers in Malawi.
Jim Thomson is understood to have been admitted to the city's Ninewells Hospital after feeling unwell.
The Daily Record reported that Mr Thomson was part of a team providing specialist training to police officers in the African country.
The police officer's current condition is not known.
He reportedly suffered symptoms similar to those of malaria on his return to Scotland and was advised to be tested for the tropical disease.
Police Scotland is sending 10 officers every year until 2019 to Malawi to mentor local police officers.
Malaria is a potentially fatal disease spread by mosquitoes.
Its symptoms include fever, headaches and vomiting.