Abertay University celebrates 20 years of computer gaming courses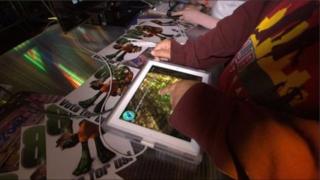 Abertay University in Dundee will stage a programme of celebrations to mark 20 years of running computer gaming courses.
The university became the first in the world in 1997 to offer degree level qualifications in computer games development.
Abertay will host its biggest ever Global Game Jam event in January to launch the anniversary celebrations.
It will be the fifth time the university has hosted the event.
About 220 students, lecturers and games industry professionals will collaborate on new computer game prototypes over two days.
The event is part of the international Global Game Jam where developers work to a set theme.
The university will announce its full programme for 20 Years of Computer Games in the coming weeks.
Last year it was named as the only European institution in a list of the world's top universities for studying game design.