Dog walkers rescued from Ben Lomond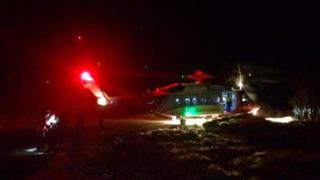 Lomond Mountain Rescue Team have rescued a group of three dog walkers who became lost in snow and mist.
The three had been walking on the Ptarmigan Ridge on Ben Lomond.
They were eventually taken from the hillside by Coastguard rescue helicopter.
The walkers - and their dogs - were assessed and found to be well enough to make their own way home. Eighteen rescue personnel were involved in the incident.