Dougie MacLean's Perthshire Amber festival to take break in 2017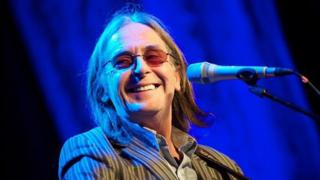 Dougie MacLean's Perthshire Amber festival will take a a break in 2017, the singer and his wife have confirmed.
The festival, which began as a two-day event in Pitlochry in 2005, now attracts about 10,000 visitors per year.
In a statement on the festival's website, the couple said they intended to take a break in their 13th year to reflect on the event's future.
It said the festival "may blaze back with renewed vigour" in 2018.
Murthly Castle Chapel and Dunkeld Cathedral were among the venues for this year's festival.
Jenny MacLean described holding the event as a "wonderful journey".
She said: "A journey full of wonderful music and musical friendships re-kindled, of discovering truly stunning venues all over Perthshire and welcoming so many enthusiasts for Dougie's music to his beautiful home county.
"We've had disappointments and frustrations here and there, but we've never had any insurmountable problems.
"Call me superstitious but I just don't want to organise a 13th year."