Restaurateurs accused of employing illegal immigrants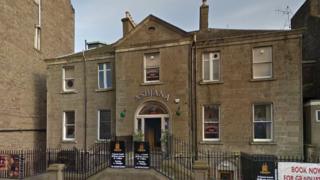 Two Dundee restaurateurs are to stand trial accused of employing illegal immigrants at a city centre restaurant.
Habibur Chowdhury and Nashiat Choudhury are alleged to have breached immigration laws at the Ashiana Indian restaurant in Nethergate.
Two workers aged 30 and 44 were detained and deported following a raid last June.
Sheriff Alastair Brown continued the case to a further pre-trial hearing on 10 January.
Chowdhury, 59, and Choudhury, 25, both of Dundee, deny two charges allegedly committed between 1 December 2014 and 12 June 2015.
Prosecutors allege the restaurateurs employed two workers who "were subject to immigration control and had not been granted leave to enter or remain in the UK".