E.coli children discharged from Ninewells Hospital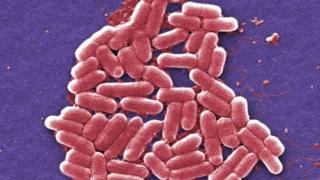 Children who were treated at Dundee's Ninewells Hospital following an E.coli O157 outbreak in Carnoustie have been discharged.
Some of the children were confirmed to have the infection while others were suspected cases.
NHS Tayside Health Protection Team and Angus Council are continuing to investigate linked cases of the infection.
NHS Tayside said it had been 12 days since anyone had displayed symptoms.
A possible link with a national outbreak in which a three-year-old girl from Dunbartonshire died and 21 other people were infected is being investigated.
No inpatients
NHS Tayside has refused to disclose the number of children affected, citing patient confidentiality.
The Angus outbreak affected children in Carnoustie and centred on a primary school and a playgroup in town.
NHS Tayside Consultant in Public Health Medicine Dr Jackie Hyland said: "During the investigation, a small number of suspected and confirmed cases of E.coli have been assessed and treated as appropriate within Ninewells Hospital.
"There are currently no inpatients related to this investigation at Ninewells Hospital.
"We have also made the decision to step down the dedicated helpline number on Friday due to the very low number of calls received over the last few days.
"The community should be reassured that the risk to the general public remains low."