Boys charged after van driver assaulted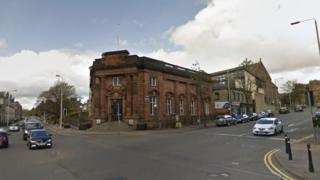 Two teenage boys have been charged in connection with an assault on a van driver in Dundee.
The 28-year-old male driver required hospital treatment for facial injuries following the incident at the junction of Blackness Avenue and Perth Road on 31 August.
Police said the driver had stopped at traffic lights but could not proceed after a group of males blocked his way.
Officers said he was assaulted after getting out of his van.
A Police Scotland spokesman said two boys, aged 14 and 15, had been charged and a report submitted to the youth justice assessor for consideration.