'Mindless' Raploch playpark vandalism condemned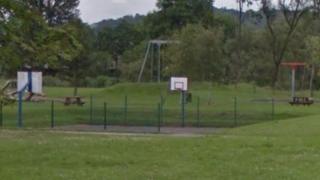 Police are appealing for witnesses after "mindless" vandalism and fireraising at a children's play area in the Raploch area of Stirling.
Officers said soft lay matting at the play area at the rear of the Ochil Centre Community Hall in Ochil Crescent had been ripped up and set on fire.
A backboard for the basketball court was also ripped down and damaged between 15 and 19 August.
The cost of repairing the damage is expected to run to hundreds of pounds.
Police said the matting was further damaged between 26 and 29 August and an industrial wheelie bin was pushed over and its contents scattered.
A Forth Valley Division spokesman said: "The play park is a community facility for children which should be enjoyed to its full potential.
"This type of mindless vandalism is totally unacceptable and will not be tolerated."