Dundee design challenge to tackle homelessness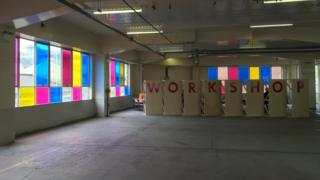 An international design challenge aimed at tackling homelessness has been launched in Dundee.
Entrants will be challenged to create a digital communication system that can connect homeless people with both each other and potential sources of help.
The competition follows the four-day Dundee Design Festival at West Ward Works in May.
The challenge is open to all sectors and organisations from any of the fellow 16 UNESCO Cities of Design.
The competition stems from an idea first suggested in the original Dundee UNESCO City of Design bid document.
Organisers said entrants must take into account the limited access most homeless people have to digital technology and the internet.
Social challenge
Anna Day, manager of UNESCO, Dundee City of Design, said: "We want innovative designers to come up with new ideas.
"Anything from using public spaces, to apps, to use of new technology to reimagining old technology and anything in between that can help people without a home to live their lives.
"Homelessness isn't just a problem in Dundee, it's an issue in every major city in the world and we want to help designers and developers to start to find solutions.
"This is an opportunity to create an award which recognises innovative digital design and addresses a social challenge."
The competition winner will receive flights to and from Dundee, payment throughout their three-month residency, accommodation and studio space, as well as the support of a local mentor.
The competition closes at the end of this year and the winner will be announced in early 2017.