Stirling sports hub to reopen after power failure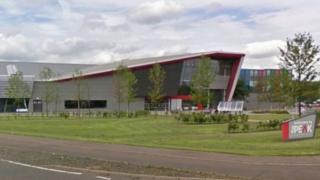 A Stirling sport and leisure centre will reopen on Friday, a week after an electrical failure forced its closure.
Facilities at the Peak will operate as usual with the exception of the centre's ice rink, operators Active Stirling confirmed.
The organisation said membership fees covering the period of closure would be refunded.
Specialist contractors conducted an inspection of the sports hub on Tuesday.
Following the site visit, Active Stirling posted on the centre's website: "At the moment we are doing all we can to reopen as quickly and safely as we possibly can.
"Once we have reopened we can provide a more detailed explanation of what the power failure entailed as some of you have asked for more details.
"We would like to thank everyone for your patience and understanding in the meantime."
The centre, which includes a swimming pool and a nine-court sports hall, was opened in 2009 and was used as an official training centre during the 2012 London Olympics and the Glasgow Commonwealth Games.