Stars turn back the clock at Rewind festival at Scone Palace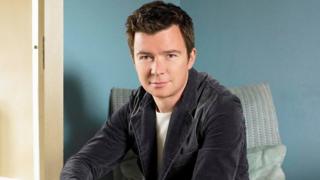 Adam Ant, Rick Astley and Holly Johnson are among the headliners at this weekend's Rewind Scotland festival in Perthshire.
The festival, which is returning for its sixth year at Scone Palace, features acts predominantly from the 1980s performing their biggest hits.
Big Country, Spandau Ballet's Tony Hadley and Marc Almond also feature among the 28 acts performing.
Revellers traditionally wear fancy dress from the 1980s.
Campers are due to arrive at the site ahead of the first acts on Saturday.
Festival organiser David Heartfield said: "It's been fantastic, people have been so loyal and really getting into the whole dressing up thing and all the different costumes. It's fun for everyone.
"It's a very friendly festival, people get to make a lot of new friends here and social media plays its part.
"There are always new acts coming through. It's a great opportunity for some of them who haven't done it for a while, to get back in the saddle."