Former Girl Guide leader jailed for thefts from OAPs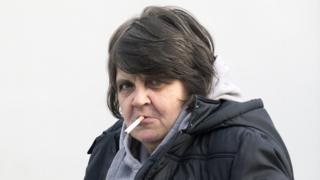 A former Girl Guide leader and charity organiser who stole money from two pensioners has been jailed for a year.
Ann Taylor, who has a previous conviction for theft, took £8,000 from a 93-year-old woman.
She also stole £163 from an 84-year-old man at his home in Crieff in October last year.
The 53-year-old from Crieff, who has since been removed from her post at the Guides, was sentenced at Perth Sheriff Court.
She admitted stealing £8,000 between 1 July 2013 and 27 February 2014 in Muthill, Crieff and Dunblane.
Police started investigating Taylor after a report that money had gone missing from the Girl Guides. while she was the organisation's Central division commander.
She was charged with embezzling £1,337 from the organisation, but the Crown accepted a not guilty plea to that charge when Taylor admitted stealing from the unnamed pensioner.
She also admitted stealing £163 from an 84-year-old man at his home in Crieff on 21 October last year.
A national appeal was made when Taylor went missing in the middle of November.
She was later spotted walking across the Tay Bridge in Dundee before eventually being found in Fife several days later.