Call centre manager embezzler sentenced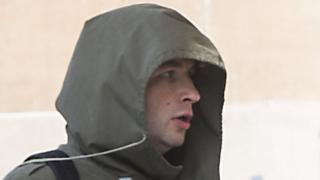 A banking manager who embezzled more than £3,000 from his employers has been given a community sentence.
A court was told Raymond Townsley, a customer service manager at Tesco Bank's Dundee call centre, took the money over a 20-month period.
The 33-year-old was ordered to complete 130 hours of unpaid work and given an 80-day curfew.
Sheriff George Way told Townsley he was a "fingernail's width" from being sent to prison.
Townsley admitted embezzling £3,097 from the company between October 2013 and June 2015.
Depute fiscal Stewart Duncan told Dundee Sheriff Court that Townsley defrauded the cash by repeated thefts of small sums.
He said: "Refunds would be processed and put into his own bank account."
Townsley, of Rattray, Perthshire, pleaded guilty to a single charge of embezzlement.
Sheriff Way said: "This is a serious matter.
"There was planning and forethought that went in to this.
"I do accept it was small amounts over time and I suspect that once you had done it a few times you were trapped in the cycle of it.
"You must be very clear, you are a fingernail's width from prison."