Murderer sued by victim's son is declared bankrupt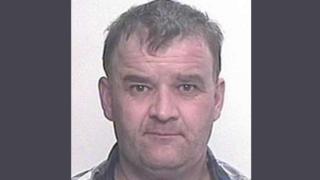 A convicted murderer has been declared bankrupt after being sued for damages by his victim's family.
William Kean is serving a life sentence after being found guilty of killing 80-year-old Jenny Methven in February 2012.
Kean was declared bankrupt at Perth Sheriff Court after withdrawing his defence against the claim for compensation by Mrs Methven's son.
Kean has now been ordered to pay £86,000 in damages to David Methven.
Kean came to court from Perth Prison to initially fight the bid.
He has now advised the court that he had been told by his lawyer to give up the legal battle.
Money to charity
In a letter to the court, Kean said he was no longer opposing the application for sequestration.
Sheriff William Wood formally placed him into bankruptcy.
Kean is serving a minimum 22-year prison sentence for the murder.
In May 2015, tree surgeon Mr Methven, 62, won a civil claim against his mother's killer and vowed to hand the money over to her favourite charities.
He was awarded £86,000, but said he took the rare civil action to force Kean to tacitly accept his responsibility.
After discovering his mother's body at the cottage they shared in Forteviot, Perthshire, Mr Methven said he was left traumatised by Kean's decision to deny his guilt and the high-profile trial which followed.